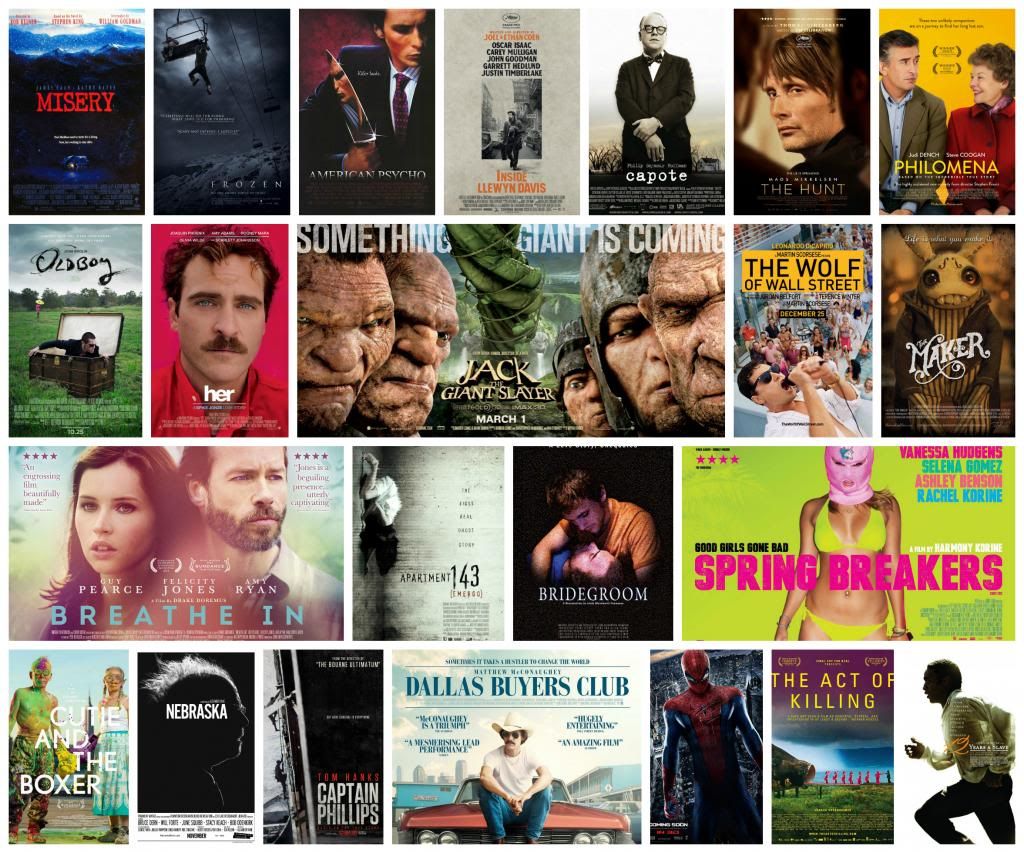 If you couldn't tell, I used February to work my way through all of the major Oscar nominees that I hadn't seen yet. My film viewing has been down a lot compared to last year cos I've been trying to focus on blogging more and reviewing a higher number of films, and I've also been on a Breaking Bad binge.

23
films in total.
5 of these films were re-watches.
5 received a 5-star rating.
2 received a 1-star rating.

1 was a short film.
3 were foreign language.
3 were documentaries.
Best Film of the month:
Her
Best part of a terrible film:
A handful of solid scares (
Apartment 143
)
Worst part of a great film: That I couldn't watch it again straight after (Her)
Let me know if you've watched any of these films, what you thought of them and be sure to suggest films for me to watch through March.


You can find my Letterboxd account
here
.