- So this was a pretty awful week, two legends of cinema have passed. Both of these wonderful actors had such an impact on my cinematic education, with Robin Williams dominating my childhood and Lauren Bacall being a later discovery once I began studying film.
- It's always upsetting when somebody whose career has given us so much dies, but I can at least take a small amount of comfort in knowing that I still have so many great films and performances to watch from both of these people. Although the reason's are tragic I will enjoy working my way through their respective filmography's and filling in the gaps.
-You've probably noticed that I've changed up the design of the blog a little bit recently. I will eventually finish this process, but I'm happy with how it's looking so far, I was getting tired of restricting myself to a single colour scheme for all of my posts so now I will be making each review look a bit more individual and colourful.
-
The Babadook
got another fantastic
trailer
. I'm really looking forward to this film, it looks incredibly dark and well made. Everything I've heard about it has been extremely positive so I'm hoping that it doesn't disappoint.
- I still haven't managed to go and see
Guardians of the Galaxy
, and I'm desperately avoiding spoilers on Tumblr as everyone on there seems to have seen it now. Hopefully I'll get a chance sometime next week to go, a new iMAX cinema has actually just opened near me this week so I might even treat myself.
- In other
Chris Pratt
related news, I'm going to start watching
Parks and Recreation
again soon after putting it on hold a while ago. I stumbled upon
this blooper
last week and actually hurt myself laughing at it,
Aubrey Plaza
is hilarious and Chris Pratt giggling at her is adorable.
- How adorable is Dane DeHaan in this gifset?! This boy will be the end of me.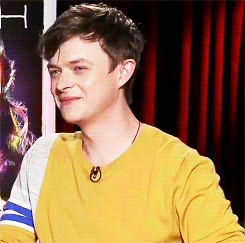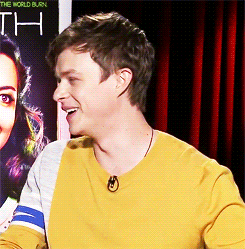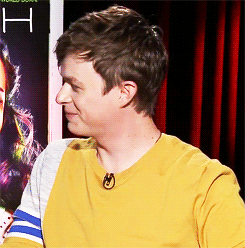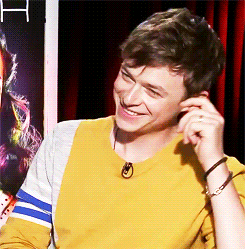 - Me and my Mum have been rewatching
Ally McBeal
recently. The last time I saw this show I was barely a teenager and going back to it I can now see how incredibly unsuitable it was for me at that age. I knew the show was pretty sexually charged but damn!
- I also need to get watching season 2 of
Bates Motel
, there a spoilers galore on Tumblr from that show.
- In non-Film/TV related news, Square Enix have announced that the new Tomb Raider game, Rise of the Tomb Raider will be an X-Box One exclusive. What a dick move! I've grown up playing Tomb Raider on Playstation and have played every game I could get from a very young age. The new game was one of the reasons I was going to be buying a PS4 and now I basically won't ever get to play it.
- X-Box One sales have been paling in comparison to those of the PS4 and so it's very clearly a blackmail technique to get people to buy an X-Box. I hope nobody falls for this as they really deserve the game to sell poorly after treating their customers this way. If they though the sales for last years game were lacklustre I can't wait to see how they find the sales for this next game after cutting out two thirds of their customers.
As ever, you can find my Tumblr
here
and my Pinterest
here
.